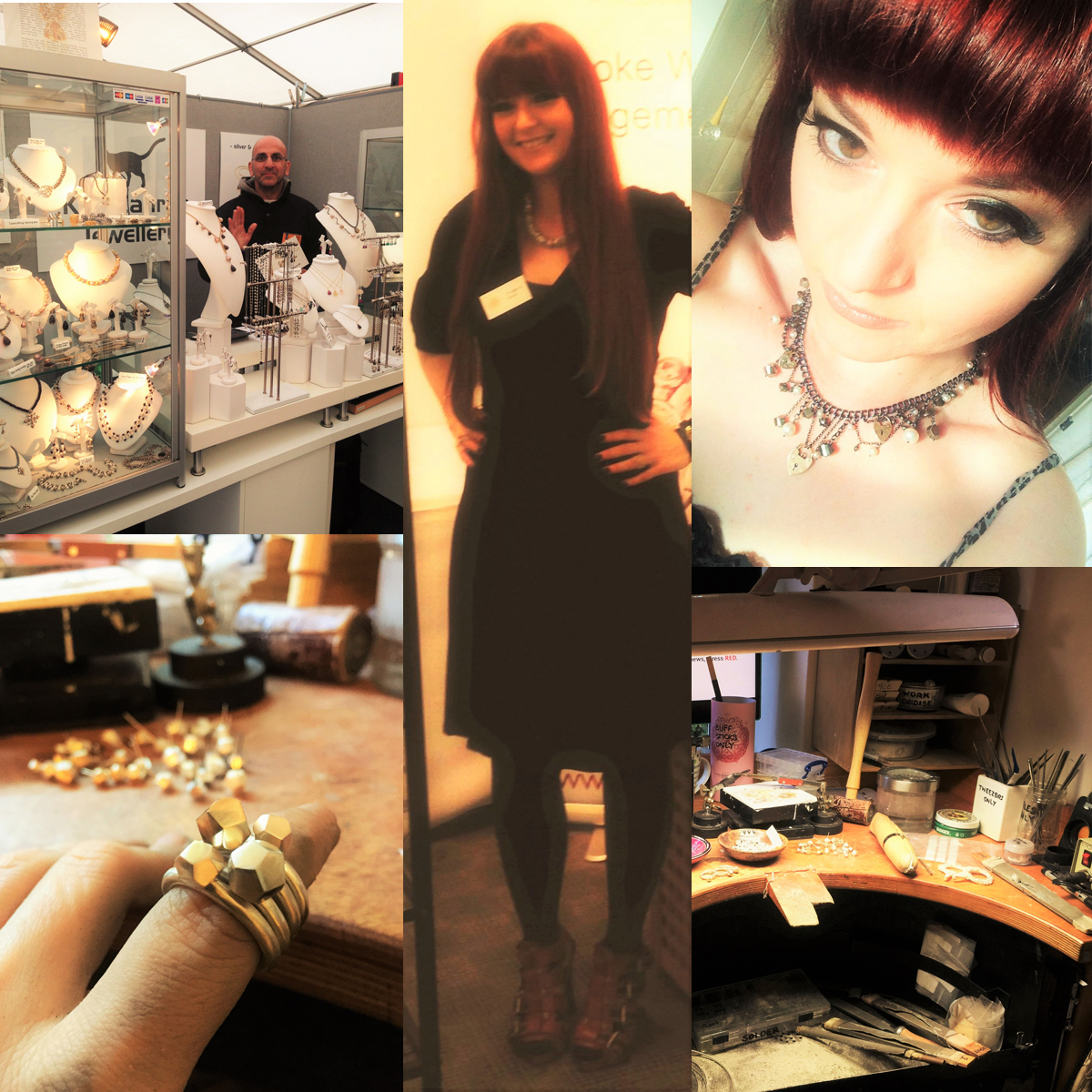 My work is subtle yet striking, substantial yet delicate – designs cleverly balance gold, silver, oxidisation, precious/semi-precious stones and unusual pearls within a number of unique collections. Pieces are often inspired by playing with form as the design develops until a balance is achieved between the materials and the design.
After first picking up tools in 2007 during evening classes I gradually changed career from being an Environmental Consultant to a jeweller and established myself as a recognised designer / maker exhibiting at some of the top jewellery and craft exhibitions in the UK. The transition has involved gaining skills from freelance work, specialist courses such as stone setting at Holts Academy in London, experimentation, working as a Gallery Manager in a contemporary jewellers and has been an exciting journey.
I live in Hove with my lovely husband Danny (who you're likely to meet at exhibitions), our gorgeous (yet shy) rescue dog Willow, and two barmy cats, Peanut and Noodle.
Throughout my career transition I have received invaluable support, tuition, and advice from the following the following jewellers: Chris Hawkins, Abbie Mosseri, Henrietta Fernandez, Niall Paisley, Natasha Dahlberg, Anton Pruden and Rebecca Smith.